Alkaline Kitchen, which is the brainchild of owners Anna Halbert and Luke Dobbing, has chosen Albert North as the destination for their new vegan cafe.
A culmination of this enterprising couple's passion for wholesome plant-based food, the cafe opened its doors last month and is already receiving rave reviews across social media.
Drawing inspiration from their travels to other vegan cafes around the world they have developed their unique menu which is 100% vegan and also offers oil-free, soy-free, gluten-free and preservative-free options.
The cafe had initially planned to open in Yarm, but delay's with a planning application for change of use to the premises meant the opening stalled. Not deterred and inspired by all of the regeneration happening in Middlesbrough Anna and Luke identified Albert North as the perfect alternative location.
Luke said: "When we visited Albert North we were inspired by the vision Jomast and Middlesbrough Council have for this part of town.
"We especially liked the eclectic buildings but the fact it's a key thoroughfare in the town was a massive tick in the box, and we jumped at the chance to open here".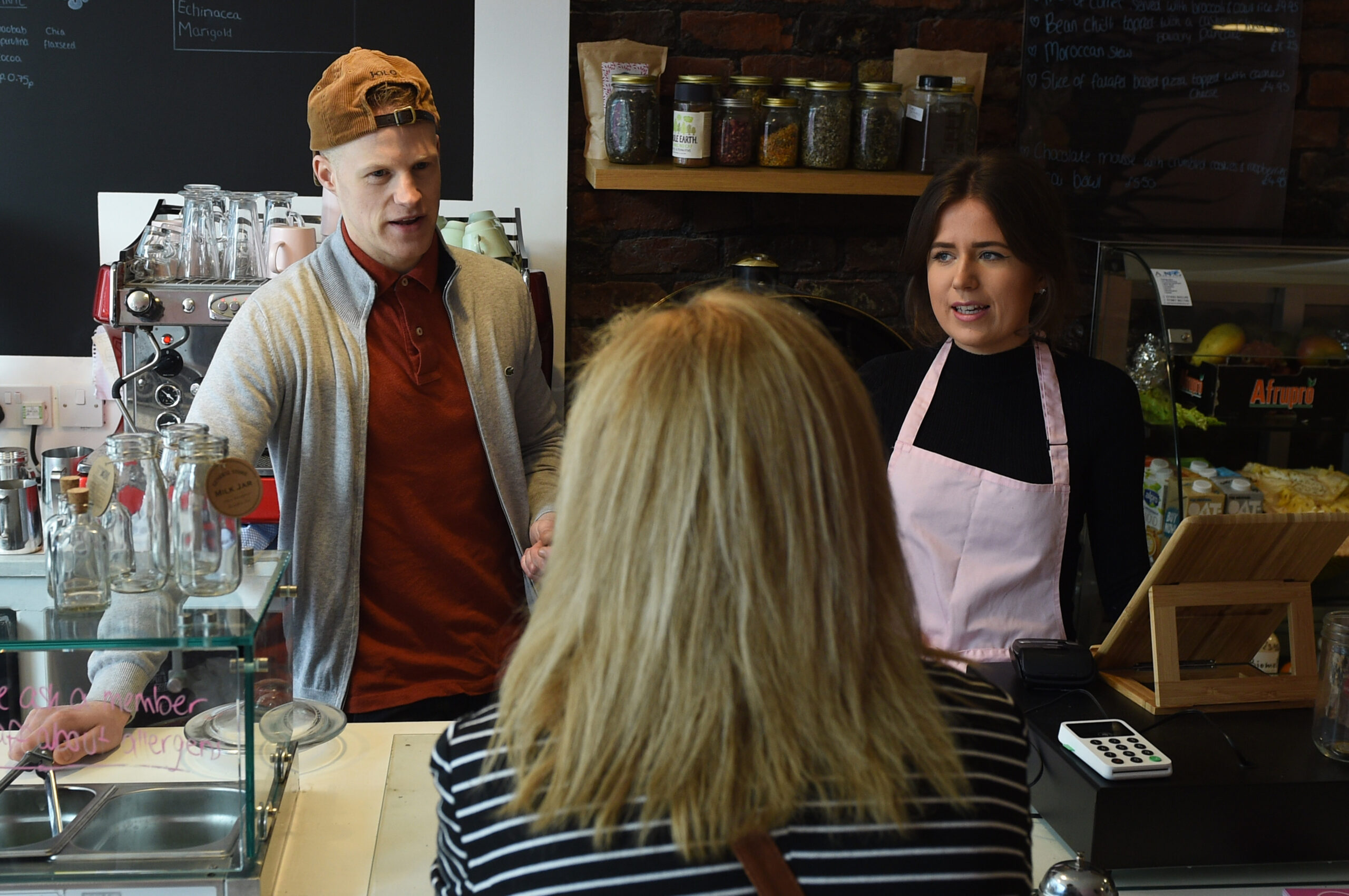 The cafe's menu includes lighter meals such as a salad bar, soups and sandwiches as well as traditional favourites such as pizza, quiche and curries. An array of sweet treats, juices and smoothies are also available.
Anna said: "As vegan's ourselves, we found that we had to travel further afield to experience a wider choice of vegan eateries.
"With the increasing popularity of a vegan diet, we identified a gap in the market locally and took the opportunity to create a business that appeals to food conscious individuals.
Mark Hill, Commercial Property Director at Jomast added: "We are bringing together a variety of businesses that complement each other to create a city vibe feel and Alkaline Kitchen is a perfect addition."
Anna added, "This was our second attempt at obtaining commercial premises, Jomast made it so easy, they were extremely helpful throughout the process and always on hand to assist and answer any questions we had."
Alkaline Kitchen is open Tuesday – Thursday 11am – 6.30pm and Friday – Saturday 11am – 9pm.